Welcome to the Class of 1973
St Joseph's High School Albury
St Thomas Aquinas Christian Brothers College Albury
This Website was created to archive momentos from class reunions and school years and to facilitate future reunions large and small, renew connections with our classmates, and to keep up to date.
The site welcomes everyone who participated in classes in the various schools that ultimately led to the graduating class of 1973 from St Joseph's and Aquinas in Albury. This includes teachers and students at St Brigid's, St Anne's, St Augustine's and St Patrick's schools and includes everyone who participated in classes for any period during the 13 years from kindergarten through to 1973, whether or not you were involved for a fraction of a year or for all thirteen.
If you you wish to participate and your name is not shown when you click on the "Join Here" button then please contact us by clicking on the contact us button on the left margin and send us an email.
Editors - Karen Purtle and Bill Holmes
This home page has been visited 24,964 times.
ANNOUNCEMENTS
A History of Catholic Education in Albury.

Greg Ryan's new book begins with the first Catholic school in Albury in 1855, about 90 boys and girls under one teacher in South Albury.
In 1868 the first Sisters of Mercy arrived in Albury. In 1917 Albury's Christian Brothers' College for boys was established – the school became Aquinas College in 1959.
CBC/Aquinas and St Joseph's Ladies' College evolved independently until 1983, when co-education was reinstated with the amalgamation of the two schools to form Xavier High School.
Alumni include a Senior Australian of the Year, an Australian Attorney General, an Australian Ambassador to the US, three judges, a Brownlow Medallist, a Wimbledon Champion and many others who can claim impressive achievements.
The book features personal reflections from over 30 past students. Also considered are the local impacts of factors such as removal of Government assistance to non-government schools (1883), World Wars and the Great Depression.
The book is available for $35 from the Xavier High School Office, Albury Library Museum and Dymocks Albury.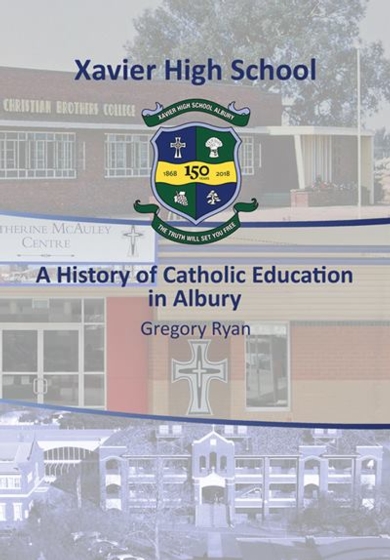 UA-62277943-1